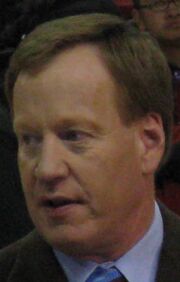 Grant Napear is the host of the afternoon show on
KHTK
. He also works Sacramento Kings games as the spanish announcer (his espanol play-by-play can be heard by pushing the SAP button on your television remotes, or on the TV itself if you're too fucking retarded to have a new TV).
He is alleged to be the biological father to Carmichael Dave's son Mason.
Ad blocker interference detected!
Wikia is a free-to-use site that makes money from advertising. We have a modified experience for viewers using ad blockers

Wikia is not accessible if you've made further modifications. Remove the custom ad blocker rule(s) and the page will load as expected.